Static Tics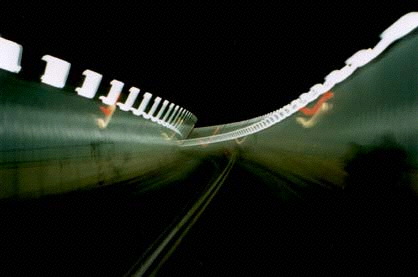 STATIC TICS
Henk Bakker - bassclarinet, beats, voice, electronics
Lukas Simonis - prepared guitar, voices, electronics
A Short History
The band started as an excuse to improvise with laptops. & maybe also to have an excuse to edit the stuff we played & to make radio. So through the years, The Static Tics remained at the core of the WORM radio (for url's; scroll down) department, making radioplays, documentaries and radio magazines.
Using anything that we had on our hard discs; radiojams, fieldrecordings, studiorecordings, live improvs... The concept was that editing and being unspontaneous can be just as interesting as a live-concert; just the dynamics differ....
From the start the band was mainly a radio & studio project centered around the similarity of people having the Syndrome of Giles De La Tourette and people that do experimental or improvised music. In 2007 The Tics decided to go ‹BERGROUND, trashed their laptops (not!) & went back to the old 'machines'; guitar and bass clarinet butstill using a lot of electronics. New element now; (non) fiction.
Except for curating the Radioplays series for WORM, (broadcasted on national radio 6, VPRO, Cafe Sonore) the Tics were quite active producing their own radioplays and sometimes making live-radioplays and of course, performing those.
There's a lot of Static Tics material on RADIO WORM. Actually, the Tics are the founders and keepers of this ongoing radio-magazine (since 2000).
Since the year 2010 the Tics (under the banner of worm) were through the Rotterdam Poetry International Festival 'matched' with poets to make a 'radioplay together; Usula Andkjaer Olsen (DEN) in 2010, Yan Jun (CHINA) in 2011 and Saskia De Jong (NL) in 2011. This resulted in live performances on the festival and also recorded versions of the work for dutch national radio.
(lukas and henk preparing for the concert@Poetry Int, rotterdam 2012, together with saskia De Jong & Ensemble Gending)




MEMBERS

Henk Bakker (aka Bad Vibes) is a tall guy with glasses, he also plays the bass clarinet and does music for theatre and radio stuff. Lukas Simonis is not so tall , he also plays/played guitar in numerous legendary bands and makes twangy guitar melodies and film music.

Selected stuff we did;

2004;

- Concert in Bimhuis (Amsterdam) with Roel Meelkop & Josef van Wissem,

- Concert in TENT (R'dam) with ARM,

- Trip to London to do a radioplay called 'The Graveyard Spectacle' and some gigs in famous London venues like 'The Spits', 'The Klinker' and 'The Bonnington Centre'.

2005;

- Production of the song cycle 'The Blind Owl' which later was made into a Radioplay.

- The Tics did some radiojamming on the internet festival Placard #8

- Trip to Petersburg, also for a Radio WORM project. Some electro-jamming with local musicians (ao. ZGA) and producing a radio documentary of 7 hours about Petersburg & it's underground music scene which was broadcasted on the Dutch 'Concertzender'.

2006;

- Playing on the radio festival 'RadioRevolten' in Halle, Germany

- Ausland, Berlin

2007;

- Playing on the Stubnitz. Preparations for big project 'a cursing brain'. (radiopiece)

2008;

- Cooperation with Steve Beresford, recordings in Rotterdam, concert in WORM.

2009

- Several Radioworks, WORM, VPRO

- Presentation in Noordkaap, Dordrecht

2010

- Cooperation with Mike Majkovski, recordings and concert in Rotterdam

- Live- radioplay for poetry international festival rotterdam with the help of Ursula Andkjaer Olsen, Nina Hitz and Yuko Uesu.

- Radio project for 'Het Groene Woud' with Tok Tek and Olivier Nijsen,

- Start of Radia-network cooperation, first radioplay 'This Is Not a Radioplay'.

- playing the radioplay 'The Fatalistic Flatworm' live but also recording it for ORF Radio, Austria (small tour to Linz, Brno, Vienna and Nijmegen).

2011

- producting of several radiophonic works & radioplay for VPRO, radia network and other broadcasts

- Radioplay with Yan Jun '

New York Revolutionary Plan', Poetry International Festival, Rotterdam
2012


- Live Music & film score (in one) with film project 'The Sound We See' (with help from Nina Hitz), a project by Lisa Marr and Paolo Davanzo.


-

with Saskia De Jong & Ensemble Gending; "oproep tot keihard zwijgen', Poetry International, Schouwburg, Rotterdam





LINKS;

About WORM's Geluidswerkplaats & Radio Lab;

http://wormstudio.blogspot.com

About WORM;

WORM'S WEBSTATION with lots of different stuff (concerts, radio, recordings)(it works but is also still under construction);

MUSIC

HERE ARE SOME SHORT SONGS WE DID WITH STEVE. (2008)